*rambles on about something really deep involving love and relationships and how the poeple we meet leave imprints on our subconscious and stuff* *ends with the line: I don't know. Maybe I'm just full of shit.* Rambling is my life these days.
Keep going.
"Maybe some things are better left broken and scattered Veiled in darkness, secret bitterness and self-doubt I should have known better Than to start something that I couldn't finish That I couldn't care about That I couldn't remember starting in the first place I don't want to know you You went years without me You might as well keep going." - Henry Rollins
NERDLOSS
Nerdloss is what happens when you miss out on something that would've made your inner/outer/middle-section-of-your-tummy-that's-always-a-bit-too-loose nerd immeasurably happy. It also happens when you learn that you'll have to miss something like that. I'm going to miss this year's LARP. It's for a good reason and all, but god, I really wanted to go! And my...
fishingboatproceeds: Britain's Got Talent (made of awesome) finalist Jon Antoine identifies as a nerdfighter. A British tabloid explains that nerdfighteria is "a bizarre Internet cult." WELL THIS BIZARRE INTERNET CULT IS GOING TO HELP JONATHAN ANTOINE WIN BRITAIN'S GOT TALENT. I probably should have tumbled this when the British people were awake. Oh, who am I kidding. Tumblypoos don't sleep...
A mini horror story of Tumblr
Tumblr is ruining us. RUINING US, I TELL YOU. It's over there in the dark, lurking and occasionally giggling evilly. When you squint you can see the outline of its massive deformed body, harry potters and avengers and supernaturals sticking out of its noses and ears. But only in the dark can you catch even a glimpse of this mythical beast. Be careful, though! For Tumblr will gouge out your...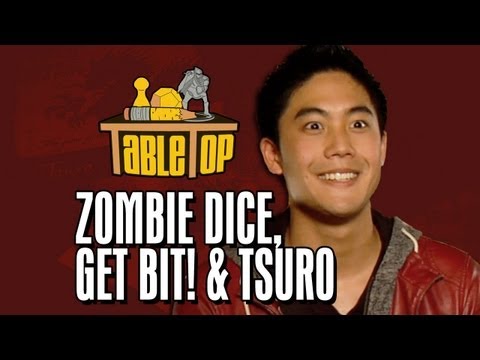 After she had her children, Ginny visited...
When she looked into it, she found herself holding her children's birth certificates, and all of their names weren't shitty
Okay, tumblr, wtf?!
Why u refuse to show any photos, tumblr? Seriously, every single thing I reblog doesn't show up. It shows the source and ostensibly there is a post, but there's no actual post to be seen! What on earth is going on?!
What I have learned about Fandoms purely through...
Supernatural: There are two brothers who are having sex with each other and an angel, and one of them is a moose.
Doctor Who: An English gentleman who is upset about being human will come in a large blue police box at any point in time to make the most ridiculous faces at you.
Sherlock: An otter and a hedgehog solve crimes in a division not covered by any man.
Mass Effect: A woman has sex with a lot of aliens, while one man's butt saves the universe.
Dragon Age: A man wearing feathers and obsessed with kittens has sex with anyone who has a penis, and a few chicks, too.
Game of Thrones: Everyone dies, but only if they just promised to tell someone something important when they get back.
Avengers: There is a superhero orgy and everyone is invited but the Hulk and Black Widow.
Skyrim: FUS RO DAH
Homestuck: Something about yaoi trolls with Lisa Frank colors making out on stairs. And they all have sea slug penises.
The Hunger Games: Some people who play real life Sims with some kids. One of them loves bread.
Avengers Giveaway! →
thisisbrucebanner: Avengers Giveaway! WHAT: 1x full set of button magnets, 1x A6 Loki greeting card, 1x A6 Captain America greeting card (also I may even chuck in one of these especially made in your fav avenger) WHY: Because Avengers WHEN: Finishes 4th of May because Avengers WHERE: They are all my works. You can find them here  HOW: Reblogs only. No likes will be counted. Max reblog is 3...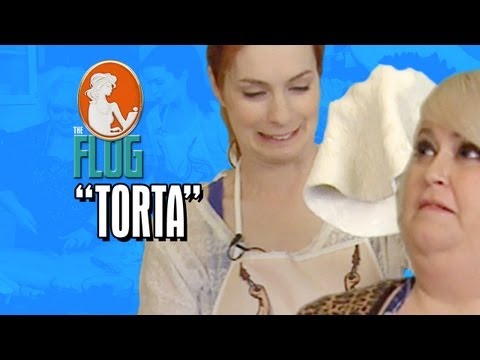 Have you ever had *whispers* unprotected sex?
fishingboatproceeds: Four different people asked this. Guys. I HAVE A CHILD. This seriously just made me laugh for 5 minutes.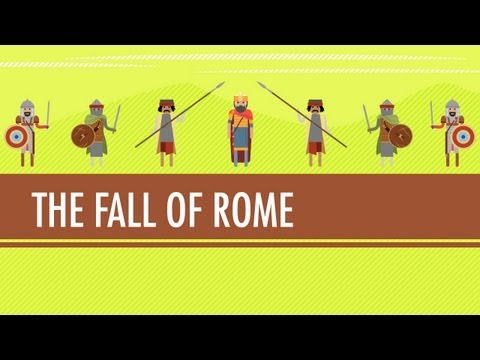 What I don't I can't... DOES NOT COMPUTE
My mother thinks Benedict Cumberbatch is ugly. Benedict. Cumberbatch. Ugly. Who is this woman, I don't even… *cries softly* I am mostly sad for her. Obviously she is getting on in years and her vision is going bad.
Spring, a weird mixture of sehnsucht and...
Every year there comes a day when I'll be walking down the street and all of a sudden my senses are assaulted with the scent of delicate cherry blossoms and fresh grass and something undeniably spring. And for a while I'll freeze in the middle of the street smiling blindingly, so wide my cheeks start to hurt, and just breathe in fully, deeply. Something in me will shift at that moment,...
Why living alone sucks...
relenafanel: When you lose your glasses there's no one with better visibility to be like "here they are, blending in with the clutter on this dresser." No, instead you spend 15 minutes looking for them and still can't find them BECAUSE YOU CAN'T FUCKING SEE. One of the many reasons why I'm so happy my brother has come to live with me now. After 4 years of searching for my glasses...
[Fanfiction] Apocalypse Week - by Eternal... →
relenafanel: justpiyoko: "So if you don't see us for the next week, or if you do see us, don't be alarmed. It's just apocalypse week." Finally, she asked again, "so what is this week exactly." "It is the one full week of the year when Sheldon is made of awesome pretty much 24/7." Summary: Sheldon Cooper is crazy, but also kind of made of awesomeness. Or at least that's how Howard puts it....
Fangirling
Raj, chapter 11 of Apocalypse Week "I feel like the next time I'm walking down a street and see some drunk lurching towards me and my heart skips a beat because I worry the zombie apocalypse is starting, it won't be nearly as frightening." Shoe, my love, my bestie, I hope you see this because I'm pretty sure you forgot about that time a few months ago when I spammed your inbox about this fic....
John Green's tumblr: I Saw The Hunger Games Last... →
fishingboatproceeds: I'm late, but in my defense I was on planes much of the last five days. So a quick prefatory comment: I'm quoted on the back of The Hunger Games for nice things I said about the first book in the New York Times Book Review when it came out, so obviously I like the book. Back then, I remember… There's nothing I can add that John Green hasn't already so...
Hunger Games: Just one of the many reviews...
So I just got back from the theater after seeing Hunger Games. What's that? You wanna know what I thought? Well, long story short, I loved it. But, first, let's talk of the trailers. The first trailer was for Snow White and the Huntsman and it was one I hadn't seen before (I had seen the first one and the extended cut). I have to say I'm rather excited for this movie....
Christopher (Chris) Pine as Finnick Odair
keep-calm-and-insert-text: Yup. This. Exactly what I meant. Glad you're seeing my side now.
3 tags
IC and overlooking the big picture
Look, I'll be frank with you. I have not as of yet formed an opinion on whether giving my money to the Invisible Children Inc. charity would solve any kind of problem, least of all the problem of Ugandan government and Joseph Kony himself. People, especially doe eyed activists who view this, incorrectly, as a cut and dry issue, might not understand my reluctance in forming an opinion,...
Drabble
Even as the claws of fear still close in around her heart, icy and determined not to let go, for the first time in weeks, she felt her skin warm and flush with hope. The claws receded just a little bit, just an inch, just enough to let her breathe again. Her skin was warm with purpose.
6 tags
A letter to an unnamed president regarding ACTA
We interrupt your regularly scheduled depressing poetry for the following message: —————————————————————————————————————————— Democracy? What is...
5 tags
Musings about time travel on an early Wednesday
I woke up this morning thinking, what would it be like to suddenly wake up ten years into the past? To be 13 again, getting ready for high school; to be the perfect student that everyone hates. I wager I could make them love me, knowing what I do now. I was a horrible teacher's pet back then. Not one toe out of line, the perfect daughter, the obnoxious sister, the lonely bookworm. I'd...
1 tag
I'm Not Ashamed to Speak My Mind
Do you know what he did last night? He drank from me last night. He went to sleep in your bed, but he was home with me, little girl. Do you know what I did last night? I made him drown in me last night. His soft skin is now marked with my harsh mouth. I am Jezebel and he sins in my name; he follows my song like an eager puppy. I am not the serpent here, little girl, but I can writhe...
i am more terrible than fire
would it be terribly presumptive to say that you love me? you do. i don't know why (what is it about me that invites people in when the door is always shut?) but you do. i can tell in the way your eyes reflect laying me softly on heartwood floor and i break still and you collect  glass and perfume from between planks with the care of renaissance fools. i am a terrible poet, this...
gah 2 (or why writing is hard at the mo')
I've always found writing in first person easier if that person was male. Perhaps it's because my own female psyche doesn't bleed into them, like it often does with characters of my own sex. I'm not rightly sure and I don't care to find out; I'm only concerned with figuring out who this female is and how she thinks. Sometimes it's easy and other times, not...
gah
this writing thing is hard and i'm hungry
for fear of living
when i was little momma told me there's no such thing as monsters. wonder why she encouraged miracles? when i was little momma lied and monsters are everywhere. monsters are everywhere and momma lied just as the tales of miracles lied. miracles are just short bursts of breath in an ocean. what measure is a miracle? grain of salt in a pepper shaker where monsters wear the faces of friends....
Our Eyes Which Have Seen
Your face is dry. In wonder, I and my fingers on your soft skin; no trace of liquid. Your hand finds my cheek. What is this, lover, this oppressive desert between us? A collection of memories, distant and so yesterday. Our hearts are breaking yet our faces are dry. As two statues of  tax collectors or postal workers, colleagues in life and nothing more; or accountants, perhaps,...
On love in the late evening
You ask me to define love; I do not know its lines. It is not the wind in the trees, or the fresh earth after the rain. It's in the rustling paper over the breakfast table. Not the moon lighting up overhead, nor the sun of my sky. It's the shopping list and tomato juice and thyme. I do not know what love is like, I never sought to define it. But if I had to, I'd say: ...
Research...
…often leads to procrastination as I discover funny and/or interesting things and get sidetracked. But, I have to say, I haven't heard a good joke in a while and this just cracked me up. Pastor Bob is out one Saturday visiting a family in his flock and sees their little boy playing with a newborn litter of puppies. The Pastor asks, "What kind of puppies are those Timmy?"...
FFVII part deux
As mush as Aleksi is right when he says that FFVII hasn't aged particularly well, the scene when Weapon is awakened is still beautiful to watch. In fact, most of the cinematic parts are very well done, especially when you consider the engine they first appeared on. It's the Lego people that are an eyesore today.  The sound is still as good as the first time I heard it. As much as...
FFVII
What kind of a game attempts to explain itself to you every two hours of gameplay? A confusing one, is the answer. Joking aside, I have… fond feelings for this game. It was my first introduction to FF, and although now I find that some of the other ones in the series (IV comes to mind) are objectively better, I still count VII as my favourite. But god damn it, it's just so confusing!...
Costume Quest
I bought this great little title a couple of days ago during the Steam Halloween sale (it's also available on PSN and Xbox Live Arcade). Costume Quest is a small (around 6 hours of gameplay, possibly even less) RPG centered around Halloween. It was developed by Double Fine Productions (which had prior to CQ released such awesome games as Psychonauts (winner of numerous awards) and Brutal...
Eternal Sonata - a game review
After 44 hours of gameplay stretched over 4 weeks, I have finally, proudly, exhaustedly finished Eternal Sonata for PS3. Which is, don't get me wrong, an awesome game, but oh my fucking god, my hand hurts. I think I developed the carpal tunnel syndrome.  That was a beautiful game. Voice acting sucked, but it had amazing, beautiful music (it IS a game about the last hours of Chopin's...
1 tag
Introduction? What's that?
I have a confession to make.   In an astounding show of absolute absence of reason, I routinely subject myself to terrible books, terrible movies and terrible, terrible TV shows. Why? Because I like to make fun of them. It takes a special kind of person to enjoy tearing down someone's life work and luckily, I've got tons of those sitting around. Most of my friends are douchey...